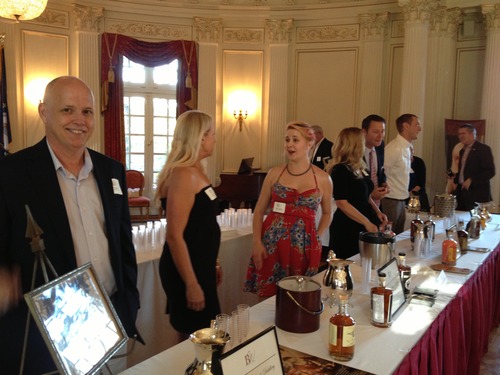 More than 100 Bourbon Women invaded the Governor's Mansion last Thursday for Mixing at the Mansion, a joint event between the Bourbon Women Association and the Kentucky Distillers' Association.
The women enjoyed cocktails and hors d'oeuvres and samples from all seven members of the new Kentucky Bourbon Trail Craft Tour: Barrel House Distilling in Lexington; Corsair Artisan Distillery in Bowling Green;Limestone Branch Distillery in Lebanon; MB Roland Distillery in Pembroke; The Old Pogue Distillery in Maysville; Silver Trail Distillery in Hardin; and Willett Distillery in Bardstown.
As you can see, the Craft Tour takes you all over the fine state of Kentucky, and so it was wonderful to have the distilleries in one place for easy sampling. Above, Steve Beam of Limestone Branch, left, prepares for the invasion.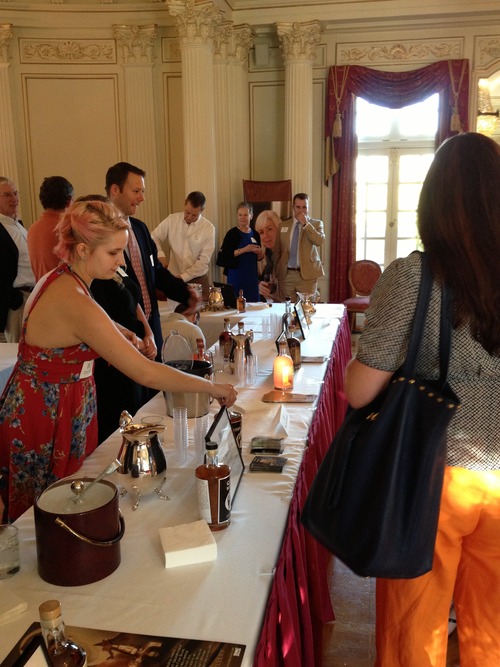 Corsair Distillery, above, brought samples of its Quinoa and Triple Smoke whiskeys.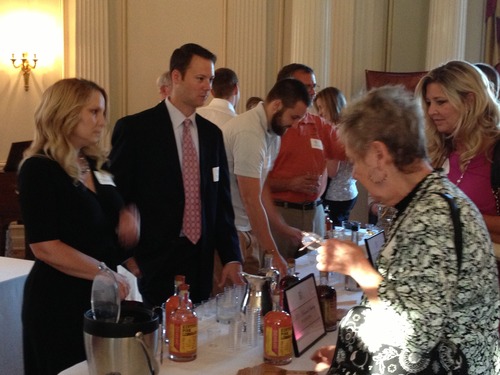 The Kentucky Bourbon Whiskey produced by Merry Beth and Paul Tomaszewski at MB Roland, above, is made with food-grade white corn, has no water added and is bottled at barrel proof. It has a floral quality and a lovely finish. Alas, it is available only at the distillery. Looks like I'll be making a trip to Christian County soon.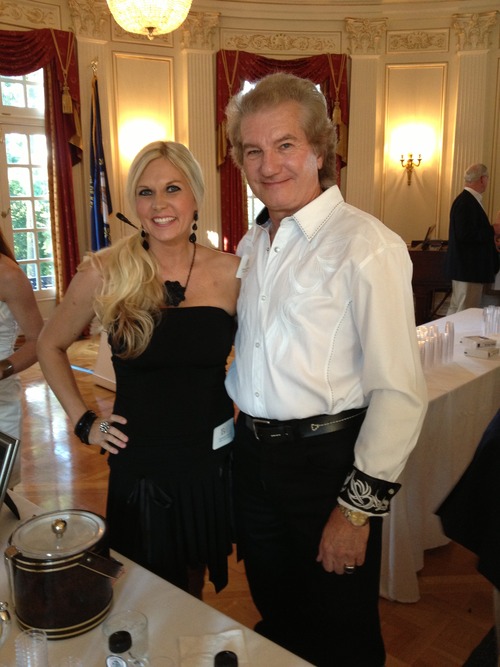 Spencer Balentine, master distiller at Silver Trail (above), is carrying on his daddy's moonshine legacy. Spencer's operating legally, but since the distillery is in a dry county (Marshall), you can't taste or buy his product there. Happily, there are no such restrictions in the Governor's Mansion. Below, the folks from Barrel House offer samples of their Oak Rum. Yes, rum. See what you missed if you didn't attend?