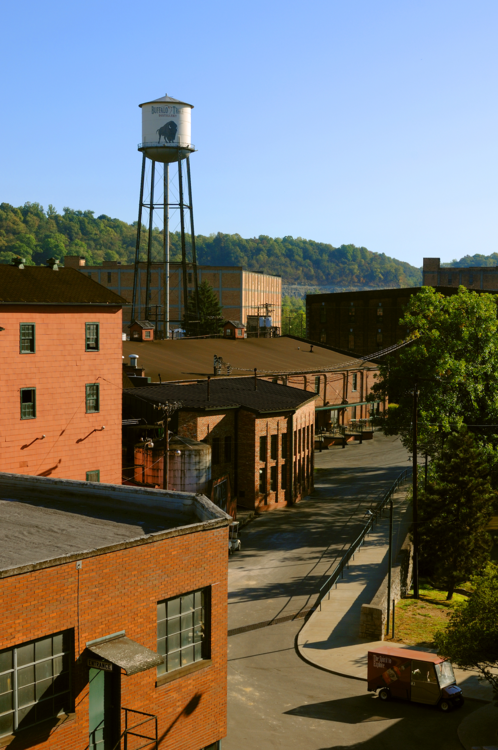 Buffalo Trace Distillery in Frankfort, Ky., has been declared a National Historic Landmark by the U.S. Department of the Interior. It is one of 2,577 such landmarks in the United States – others include the White House, the Empire State Building and the Alamo – and one of about 30 in Kentucky. Other Kentucky distilleries on the list are Burks Distillery (now Maker's Mark) in Loretto and Labrot & Graham's Old Oscar Pepper Distillery (now Woodford Reserve) in Versailles.
According to a news release from the distillery, the award submission describes Buffalo Trace as "a rare, intact example of a distillery operating before, during and after Prohibition with intact distillery resources ranging in date from ca. 1880 to 1953. These resources provide an unparalleled opportunity to study at one site the evolution of the building types, building materials and construction technology associated with the American whiskey industry over time."
To celebrate the designation, which the distillery has been pursuing for about 15 years, Buffalo Trace has added a new National Historic Landmark Tour.
"Unlike our other three tours (Trace, Hard Hat and Ghost Tour), this tour will focus on more of the historical aspect of the distillery, specifically the period of significance for which our NHL status is based, from 1933-1953," Amy Preske, public relations and events manager for Buffalo Trace, told me.
"This was the time period when the distillery saw significant growth, and many of our buildings were built during that time. The tour will go through those buildings and talk about when, and sometimes why, they were built – such as the federal grant we received in 1944 to build the Dry House. The tour also takes you to places that are not on our other tours, such as the Boiler Room, the Dickel Building, around Warehouse B and over to Warehouse V, the world's only single-barrel warehouse, built in 1952."
Like the other tours, the National Historic Landmark Tour is free, lasts for about an hour and ends with a tasting of Buffalo Trace products. "It is a lot more walking than any of our other tours, though," Amy warned me, "so comfortable shoes are a must!"
The distillery will kick off the new tour with a public ceremony at 6:30 p.m. Friday, July 19 (tomorrow). After that, it will be offered at 11:30 a.m. Monday-Friday. You don't need a reservation for tomorrow's tour, but you will need to make a reservation for any subsequent tour. Call the Visitor Center at (502) 696-5926.