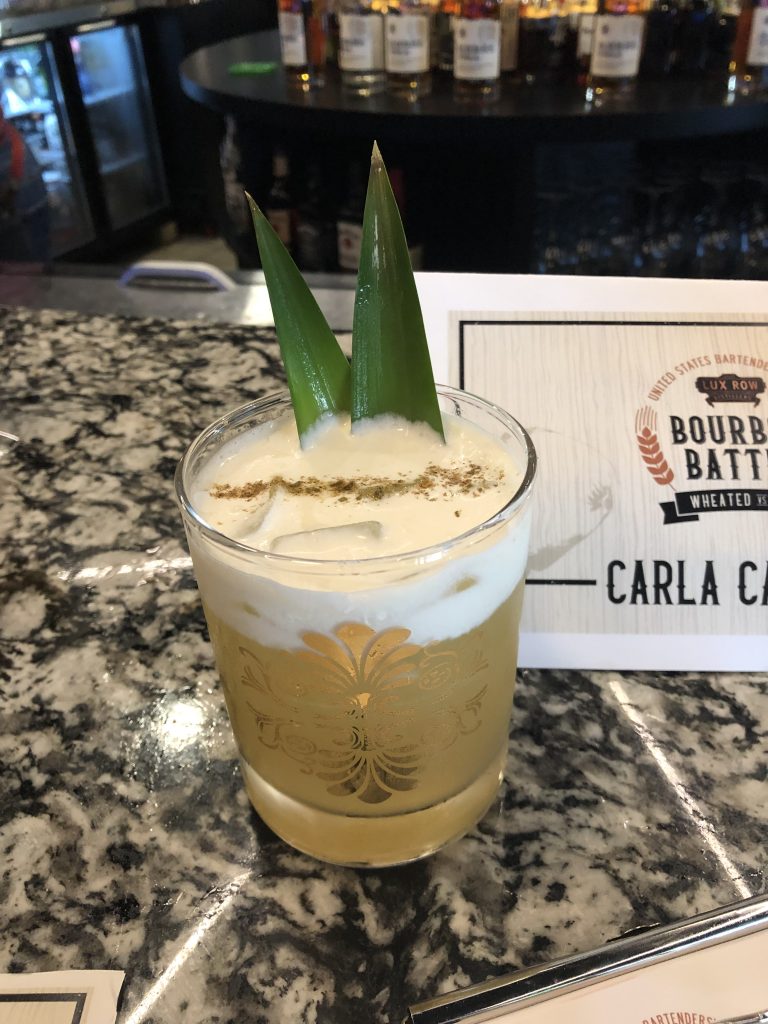 This fun tropical drink created by Jake Smith, mixologist at Wild Flower in St. Louis, Mo., won the United States Bartenders' Guild Lux Row Bourbon Battle on May 28, 2019, earning Smith a trophy and an all-expense-paid trip to the Kentucky Bourbon Festival in September 2019 to compete against five other semifinalists for the Grand Prize. As one of the Bourbon Battle judges, I can tell you that this cocktail is unusual but delicious, with both sweet and savory notes and that nice cream texture on top. Unlike another entry whose cream topping completely killed the cocktail's aroma, this one tantalizes with the sprinkle of garam masala (a blend of toasted spices used in Indian cuisine).
Jake Smith's Kentiki Masala
1.5 oz pineapple juice
1 oz simple syrup
2 oz Rebel Yell bourbon
0.5 oz lime juice
Pinch of garam masala
2 oz heavy cream
Pineapple leaves
Combine pineapple juice, simple syrup, lime juice, Rebel Yell Bourbon, and pinch of garam masala in shaker tin. Shake and strain into rocks glass with crushed ice. In separate tin, add 2 oz of heavy cream and shake. Layer cream on top. Garnish with two pineapple leaves and a sprinkle of garam masala.