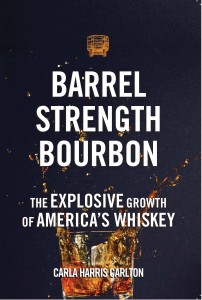 Read more about the multimillion-dollar investments distilleries are making in Kentucky
in my new book, "Barrel Strength Bourbon: The Explosive Growth of America's Whiskey,"
available for pre-order at amazon.com.
A crane lifted four fermenters on Thursday and set them into place at the Old Forester Distillery that is going up on Louisville's famous Whiskey Row. The fermenters are the first major pieces of equipment to be set since construction at 117 W. Main St. began in July 2015. When complete, the Old Forester Distillery will double production of Brown-Forman's flagship brand, which was introduced by company founder George Garvin Brown in 1870. The project will also be a home place for the Old Forester brand, with tours, a tasting room, exhibits, bourbon-making demonstrations and more.
Fermenters are the large vats in which yeast is added to cooked mash, where it eats the sugars in the grains and produces alcohol and carbon dioxide. The resulting liquid then goes into the still. Each of these fermenters is 9 feet in diameter and 14 feet tall, with a 4,500-gallon capacity that will yield 450 gallons of alcohol per batch. The fermenters are so large that they had to be placed before many walls and some flooring can be completed.
The next equipment scheduled to arrive is mechanics for the bottling line. The column still will be installed in July. Old Forester Distillery is expected to begin production in late December with the public opening scheduled for spring 2018.