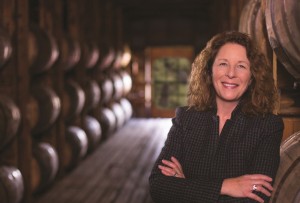 The last day of Women's History Month seems appropriate for announcing a big honor for a Woman of Bourbon: Congratulations to Victoria MacRae-Samuels, Maker's Mark's Vice President of Operations, who was named global Distillery Manager of the Year at Whisky Magazine's annual Global Icons of Whisky awards in London on March 30.
MacRae-Samuels was first named a regional winner at the magazine's Icons of Whisky America celebration (where Maker's Mark was named Brand Innovator of the Year), then competed against the Scotland, India and Rest of World regional winners for the global title in her category. The competition was judged by the magazine's editorial panel.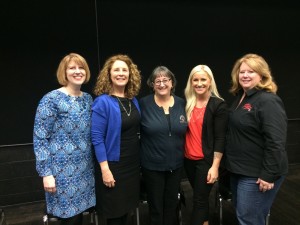 With more than 25 years of experience in the spirits industry, MacRae-Samuels became the first woman to be named vice president of operations at a bourbon distillery when she earned that title at Maker's Mark in 2010. She oversees every aspect of the Maker's Mark Distillery and the production of Maker's Mark, Maker's 46, and Maker's Mark Cask Strength, from grain selection to taste testing, and manages more than 90 staff members.
I had the pleasure of hearing about Victoria's career earlier this month when I moderated a panel on Women of Bourbon at the annual Bourbon Classic in Louisville. Joining us were Pam Heilmann, new master distiller for Michter's; Jackie Zykan, master bourbon specialist for Old Forester; and Joyce Nethery, founder and master distiller of Jeptha Creed Distillery in Shelby County, Ky.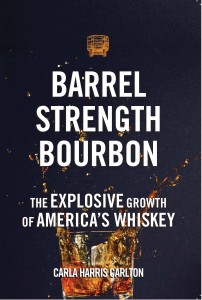 The big takeaway was this: While women have been involved in bourbon production from the beginning and have worked in the industry for decades, they are assuming roles of greater responsibility and higher profiles every day, and finally getting the attention and plaudits they deserve. In addition, the industry has begun actively marketing to women, who have been largely ignored even though they make the majority of purchasing decisions.
You can read more about these phenomena, and the remarkable rise of bourbon overall, in my new book, "Barrel Strength Bourbon: The Explosive Growth of America's Whiskey," available for pre-order at amazon.com.