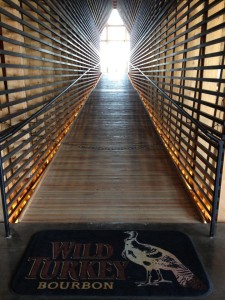 After getting a taste at the Governor's Derby Eve Gala of the new Wild Turkey Diamond Anniversary bourbon bottled in honor of master distiller Jimmy Russell's 60-year career, I made a stop at the distillery's new Visitors Center on Sunday to pick up a bottle. At 9,140 square feet, the new Visitors Center, which had its grand opening last month, is quite a change from the old one, which, at 1,000 square feet, could barely hold one tour group's worth of people at a time. It's designed to evoke a tobacco barn – albeit a very expensive tobacco barn at a cost of $4 million. But inside it is airy and light and filled with interactive displays. It's been called a cathedral to bourbon, and I think you can see why in the photo above.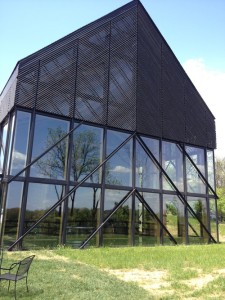 Exterior, facing Kentucky River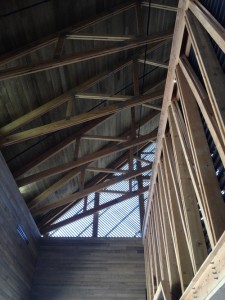 Detail of roof construction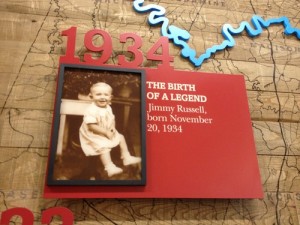 A timeline traces the history of Wild Turkey and Jimmy Russell, from the beginning…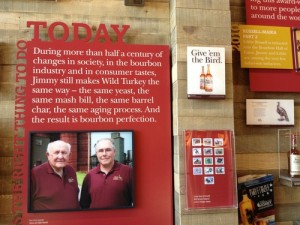 …to today.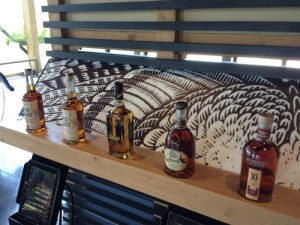 One of the interactive displays showcases the distillery's brands.