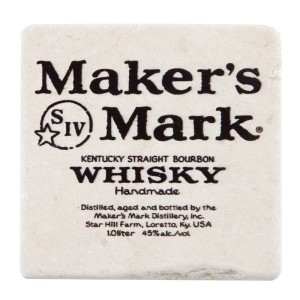 The U.S. District Court for the Northern District of Florida has ruled in favor of Maker's Mark and its parent company, Beam Suntory, in a class action lawsuit alleging that Maker's Mark bourbon is misleadingly labeled as "handmade." U.S. District Judge Robert L. Hinkle, who dismissed the complaint on May 4 "with prejudice," ending the case, ruled that the two Florida plaintiffs "have not stated a claim on which relief can be granted."
"We have asserted all along that the complaints in this case were frivolous and without merit, and we are very pleased the court agreed with our position so emphatically," Rob Samuels, chief operating officer of Maker's Mark, said in a news release. Kent Rose, senior vice president and general counsel of Beam Suntory, added: "This ruling is very good news, and it should send a strong message to those who would seek to gain from similar baseless and irresponsible litigation."
The plaintiffs in the case, Dimitric Salters and A.G. Waseem, claimed that Maker's Mark is not handmade because some mechanized and/or mechanical processes are used.
A similar case against Maker's Mark is still pending in California, and several other brands have been targeted because of wording on their labels.
I applaud the judge's ruling in this case. I cannot believe that reasonable people who purchase Maker's Mark are doing so because they believe that only human hands are involved in every single step of its production. Human hands do in fact dip each and every bottle into that signature red wax, and one could argue that it takes human hands to operate the machinery that does things like grind the corn into mash, too.
In other news, I hear that a class-action lawsuit is brewing against Keebler after it was revealed that their cookies are not actually baked by elves in a hollow tree.