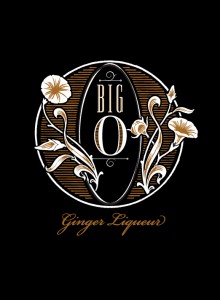 The Nasty Woman
2 oz. bourbon (I used Old Forester Signature)
1 oz. ginger liqueur (I used The Big O)
1 oz. brown sugar syrup (see below)
1 oz. lemon juice
Lemon peel
Pour bourbon, ginger liqueur and brown sugar syrup into a 16 oz. mixing glass. Fill with ice, cap with Boston shaker and shake till well-chilled. Strain into glass over ice and garnish with lemon peel.
Brown Sugar Syrup
1 cup brown sugar
1 cup water
Combine sugar and water in small sauce pan. Bring to a boil, stirring occasionally, until sugar has dissolved. Let cool and pour into a glass bottle (use a funnel!). Store in the refrigerator.
The Private Server
This cocktail is otherwise known as the Woodford Ruby, a bourbon-and-red-wine creation of Brown-Forman's Tim Laird. The bourbon is "hidden" in the wine.
In a shaker with ice, add:
3 ounces Woodford Reserve bourbon
6 ounces red wine, such as pinot noir or merlot
2 ounces simple syrup
2 teaspoons fresh lemon juice
Shake and strain into chilled martini glasses. Garnish with lemon twists.
Serves two.
The Bad Hombre
(This is essentially a tequila Manhattan.)
3 parts Hornitos Black Barrel Tequila (aged in oak whiskey barrels)
1 part Sweet Vermouth
2 dashes bitters (we used Angostura)
Lemon peel
Stir all liquid ingredients with ice and strain into a chilled glass. Garnish with lemon peel.