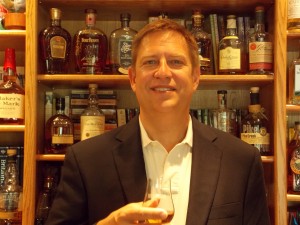 If you want to sample some pretty limited-edition bourbons and whiskeys — including some that will never be tasted anywhere else — you'll want to be at the Louisville Marriott East this Saturday, June 10, for Whisky LIVE.
In its second year in Louisville, this premier tasting event will feature more than 200 whiskies from all over the world, including Scotch. What?? Scotch at the state's only bourbon-themed hotel, and during the Kentucky Bourbon Affair on top of that? It's all right — Whisky LIVE is here at the invitation of the Kentucky Distillers' Association, as part of the Affair.
"We would not have been able to venture into Kentucky successfully without their partnership," Dave Sweet, president of Whisky LIVE USA, told me. "The concern was that the Scotches would not come along because it's bourbon's backyard, and we didn't know if the bourbons would participate if the Scotches were there."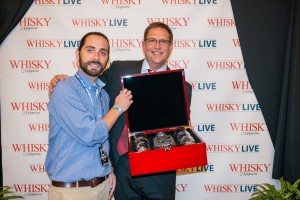 Happily, everyone decided to get along. While bourbon will be at the forefront of the event, there will also be a healthy representation of that other whisky–more than last year, based on audience response. "There was a huge interest in them," Sweet said. "And the nice part about it is it's not just having it available to you, but having a professional for that brand available to coach you through how to sample and telling you what to look for, and the nuances."
It's a great way to taste before you buy a bottle of something pricey you've been considering. Whisky LIVE will also feature a bourbon-infused dinner buffet, live entertainment, a souvenir etched tasting glass and a range of educational classes (additional charge). Brown-Forman is bringing in coopers for a demonstration, and Tullamore Dew will put up an entire Irish pub, the Tullamore Snug, in the Marriott ballroom.
Now, about those limited editions. In the VIP tasting area, "we have some pretty incredible pours," Sweet said. "Glenfiddich 26, Balvenie 25, Glenfarclas 25; some Jack Daniels No. 27, which is a special blend just for Australia, a maple finish Jack Daniels." Bill Thomas of Jack Rose Saloon in Washington, D.C., will also be in the VIP lounge with some of the antique bourbons from his vast collection.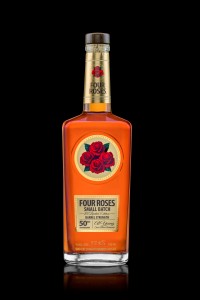 And there's something really special for bourbon fans. At the show, Four Roses will officially release its Al Young 50th Anniversary Small Batch, a blend of four of Four Roses' 10 recipes selected by Master Distiller Brent Elliott and Al Young, who is celebrating his 50th anniversary at the distillery this year. (See my tasting notes here.) But it gets even better: Brent Elliott will also have bottlings of the individual recipes that were mingled, for a sort of "deconstruction" of the Small Batch. These will never be released, so the Four Roses Master Class (an additional $10) will be the only chance to taste them, ever.
General admission to Whisky LIVE ($139) starts at 6 p.m. and goes until 9:30 p.m. A limited number of VIP tickets ($199) are still available for an early entry at 5:30 p.m., along with access to the special VIP tasting area. Tickets to WHISKY LIVE Louisville are available here. And here's a tip from Dave to the Bourbon Babe, and now to you: Use discount code WHISKY to get a $30 discount on either type of ticket.