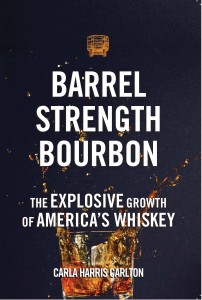 I was honored to be a guest this weekend on Episode 644 of "WhiskyCast," the excellent podcast about all things whisky- and whiskey-related that Mark Gillespie has been airing since 2005.
Ahead of this week's Kentucky Bourbon Affair, the bourbon fantasy camp experience put together by the Kentucky Distillers' Association that begins tomorrow, June 6, Mark was taking a look at "Boom Days for Bourbon." He talked with me about my new book, "Barrel Strength Bourbon: The Explosive Growth of America's Whiskey," which deals with that very trend. (I'll be signing copies from 8:30 a.m. to 4 p.m. at the Higher Proof Expo, a daylong series of seminars at the Marriott East Hotel that's part of the Bourbon Affair. Tickets are still available.)
I hope you'll take a listen to the podcast, and consider subscribing to WhiskyCast if you haven't already – like the subject it covers, it's good stuff. Thanks, Mark!