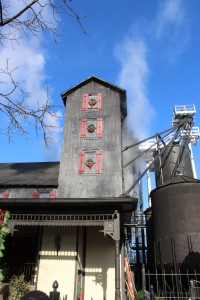 3350 Burks Spring Road, Loretto, KY 40037. (Note: If you're using GPS, you might have to type an extra e in the street name—Burkes Spring Road.)
makersmark.com/#distillery, 270-865-2099
PRODUCTS: Maker's Mark (and Cask Strength), Maker's 46 (and Cask Strength),
Maker's White
Nestled on Marion County farmland, Maker's Mark is a little village built on bourbon. Bill Samuels developed the wheated mash bill that gives Maker's its smooth, sweet flavor, but his wife, Marge Samuels, saw the potential for bourbon tourism long before the Kentucky Bourbon Trail was a twinkle in anyone's eye. How else would you draw people to the middle of nowhere?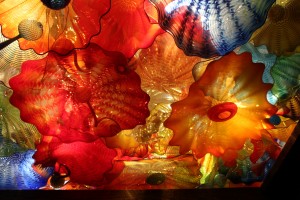 Today, hundreds of thousands of fans make their way each year to Maker's Mark to tour restored farmhouses with crisp white gingerbread and dark brown rickhouses with neatly painted red shutters. Two recent expansions have added more space for tastings, along with a 36- by 6-foot glass sculpture installation, "The Spirit of the Maker," by world-renowned artist Dale Chihuly. One thing that hasn't changed: the chance to dip your own bottle in signature red wax to take home.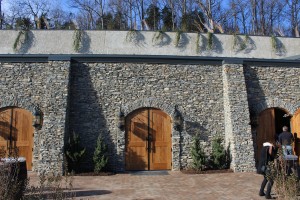 In December 2016, Maker's unveiled The Cellar. Carved from a limestone shelf and with a 2,000-barrel capacity, it allows Maker's 46 and Private Select to be barrel-finished year round by maintaining a temperature of no more than 50 degrees.