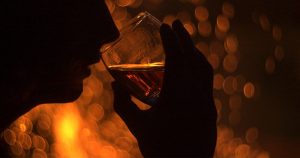 A new bourbon documentary featuring several master distillers, actor Steve Zahn and above all the beauty of Kentucky premieres on Tuesday, Feb. 20, on all digital movie providers (iTunes, Amazon, Google Play, etc.), and after a screening on Sunday, I encourage you to watch.
"NEAT: The Story of Bourbon" doesn't try to deliver the entire history of the spirit, although plenty of history is conveyed. And it doesn't try to tell the entire life stories of the distillers interviewed, including legends like Wild Turkey's Jimmy Russell, Jim Beam's Fred Noe and Brown-Forman's Chris Morris and relative newcomers to that title such as Four Roses' Brent Elliott and Marianne Barnes of Castle & Key, where the screening was held.
What it does try to do is to distill the essence of bourbon as an almost magical elixir — one that draws its flavors from the soil that nurtures the grain in the mash bill and the oak in the barrel, that tastes of time and talent, and that is meant to be enjoyed as it is made, slowly, and with good friends. And in that, it more than succeeds.
Producer (and co-writer and composer) AJ Hochhalter of Lexington is aided quite a bit by the gorgeous, lump-in-your-throat cinematography of Michael J. Hartnett and the hilarious asides by Bluegrass-based Zahn, who sends up any "stuffy" image of bourbon aficionados by delivering deadpan facts (well, mostly) about bourbon while sitting in a wing-back chair and wearing a disheveled tuxedo, tie undone.
But the real heart and soul of the movie is third-generation Buffalo Trace employee Freddie Johnson. Ask anybody who knows bourbon around here, and they will tell you that if you are going to tour Buffalo Trace, you need to be on Freddie's tour. What I didn't know until the screening was that Freddie didn't come to work at the distillery until his father, who was terminally ill, asked him to come home and take care of him.
Late in the film, Freddie talks about opening a bottle of Pappy Van Winkle to toast a milestone of Buffalo Trace production with his father and his brother. After they toasted, he started to recork the bottle. His father asked what he was doing, and Freddie told him that it was a pricey bottle and he was going to save the rest for future toasts. His father scolded him: "Never do that! Look around here. See all this? We are the fragile part of this." You should never put off the chance to share good bourbon with friends and family, he said. They enjoyed the rest of the bottle, laughing and telling stories. Less than a year later, both his father and his brother were dead.
Hochhalter told me that he hadn't originally intended for Steve Zahn to be in the movie. One of his mentors knew the actor, and so he sent an early cut of the film to Zahn just to get his feedback. "He was on the set of '[War for] the Planet of the Apes' and he called me and said, 'Dude! I'm crying! I have to be part of this!" More than one person at the screening was surreptitiously wiping their eyes as well.
You can find out more about "NEAT" at the film's website, where the filmmakers encourage you to have watch parties this week — with bourbon, of course — and share your pictures on social media using the hashtages #thebourbonfilm and #neatwatchparty.
Thanks to Castle & Key for hosting the screening and to VisitLEX for the invitation!