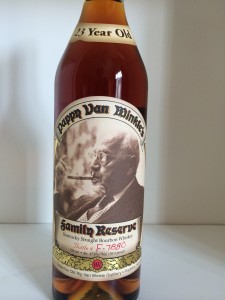 The effort to #PardonMyPappy is picking up steam. Folks from all over the country have tweeted and retweeted and signed my petition asking Kentucky Gov. Steve Beshear to step in and help prevent the destruction of thousands of dollars' of fine Kentucky bourbon that were recovered last week from an alleged crime syndicate.
Many thanks to those who have joined the cause. But we need your signature, too. Come on, many of you have signed a petition to bring McDreamy back to "Grey's Anatomy" – and he's not even real! This is real, honest-to-goodness amber nectar from the world capital of bourbon we're talking about.
#PardonMyPappy! Click here to add your name.