Louisville Distilling Company joins KDA: The name of the Kentucky Distillers' Association's newest member isn't as familiar as the name of its flagship brand, Angel's Envy. The Louisville-based company was founded in 2011 by Wes Henderson and his father, the late Lincoln Henderson. Lincoln Henderson, former master distiller at Brown-Forman, developed Angel's Envy, a Kentucky straight bourbon finished in port wine casks, along with two other expressions–Angel's Envy Cask Strength and Angel's Envy Rye, aged in rum barrels.
Louisville Distilling brings the number of KDA members to 29 and joins as a "Proof" level member, which is reserved for established licensed distilleries that maintain an inventory between 10,000 and 25,000 barrels of Kentucky distilled beverage spirits.
The company is building a $27 million, 90,000-square-foot distillery and visitor's center in a historic building between Main and Market streets in Louisville, across from Louisville Slugger Field. It is scheduled to open later this year.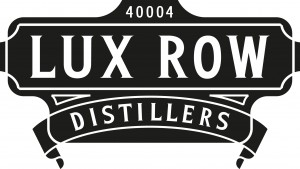 Luxco names new distillery: St. Louis-based Luxco has named the distillery it is  building in Bardstown: Lux Row Distillers. The distillery, located on a 70-acre site off KY-245, will be approximately 18,000 square feet and the overall site will include six barrel warehouses, a tasting room, and event space. Luxco's bourbon brands include Rebel Yell, Blood Oath and Ezra Brooks.
"We wanted the distillery, which represents a new chapter in our family and company evolution, to incorporate aspects of the Lux family name, the scenic property we are located on and the bourbon heritage of the area," Donn Lux, Luxco chairman and CEO, said in a news release. (But come on, doesn't it also make you think of Scooby-Doo, just for a minute?)
Construction on the project began on May 2, and the distillery is expected to be operational by the end of this year.
Independent Stave barrels along: Independent Stave Co. broke ground this week on a second Kentucky mill, which will produce barrel staves for the bourbon and whiskey industries. The $18 million Marshall County project, with a target completion date of July 2017, will create 47 full-time positions.
The company's Morehead Wood Products mill in Rowan County, which opened in September 2015, has since added second and third shifts, increasing employment to more than 100. Both mills will supply the company's cooperages in Lebanon, Ky., and Missouri.
ISC, a family-owned cooperage company, reaches distilleries, wineries and breweries in more than 40 countries. The company owns six stave mills in total, one in northeastern France and five American oak mills–the Morehead mill, two in Missouri, one in Indiana and one in Ohio. ISC also owns and operates six cooperages.