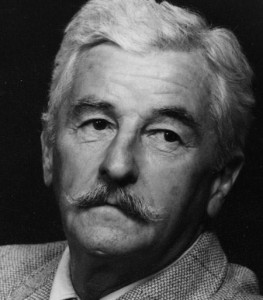 William Faulkner is one of those great 20th century Southern authors who always kept a bottle nearby. Did the whiskey unlock his genius? Or did his genius drive him to drink, to the point of alcohol addiction? We will never know. But thanks to "The Great American Writers' Cookbook," we do know his recipe for the Hot Toddy, which he claimed could cure anything from "a bad spill from a horse to a bad cold, from a broken leg to a broken heart."
As today, January 11, is the made-up holiday known as National Hot Toddy Day, it seemed altogether appropriate to share the recipe with you. While I have never applied a Hot Toddy to a broken leg or a broken heart, I can vouch for its effectiveness in soothing a bad cold, especially one accompanied by a cough.
Pappy alone decided when a Hot Toddy was needed, and he administered it to his patient with the best bedside manner of a country doctor. He prepared it in the kitchen in the following way: Take one heavy glass tumbler. Fill approximately half full with Heaven Hill bourbon (the Jack Daniel's was reserved for Pappy's ailments). Add one tablespoon of sugar. Squeeze 1/2 lemon and drop into glass. Stir until sugar dissolves. Fill glass with boiling water. Serve with potholder to protect patient's hands from the hot glass. Pappy always made a small ceremony out of serving his Hot Toddy, bringing it upstairs on a silver tray and admonishing his patient to drink it quickly, before it cooled off. It never failed.