In my new book, "Barrel Strength Bourbon: The Explosive Growth of America's Whiskey," I document the tremendous strides that Louisville has taken over the past five or so years to reclaim and celebrate the city's place in Kentucky bourbon history. The "Whiskey Row" designation of Main Street that had all but faded into obscurity has been revived with the construction of distilleries, bourbon-themed visitor attractions and restaurants and bars featuring the amber spirit.
This week, city officials unveiled the first phase of a new initiative, "the Bourbon District," that further honors Louisville's bourbon history and looks to its future.
The Bourbon District will use the public right of way to create an engaging and educational experience for pedestrians with historic site signs, destination signs, banners and more. It's a collaboration of the Louisville Downtown Partnership, Louisville Metro Government and the Louisville Convention and Visitors Bureau, in cooperation with downtown's bourbon industry community — a reflection of how bourbon's renaissance has also increased tourism and development in the area.
"Today, 'Bourbonism' is thriving in downtown Louisville, with four distillery experiences already open and three more planned, as well as a number of additional bourbon attractions slated to open within the next few years," Mayor Greg Fischer said, as he unveiled the first historical marker on Main Street earlier this week.
When complete, the Bourbon District will be concentrated along Main Street from Jackson Street to 10th Street, and along Fourth Street from Main Street to Broadway.
Phase I is concentrated on Main Street between Fourth and Sixth streets and will highlight the four active bourbon attractions. Plans for Phase II, which will be located on the southwest corner of Fourth and Main streets, include a grand sculptural element as part of a Story Hub, an informational and interactive center of the Bourbon District. Phase III will include at least eight more historic site signs and destination signs for the upcoming bourbon experiences.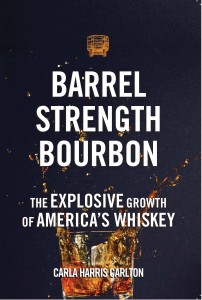 Phase IV will further enhance the corners of Fourth and Main streets as distinctive pedestrian areas. 
Solid Light, a local Louisville company nationally recognized for designing and building extraordinary visitor experiences, created the Bourbon District to be walkable.
"When visitors come to the Bourbon District, they will have an authentic experience learning about Louisville's bourbon heritage and experiencing its resurgence," said Solid Light Owner/President Cynthia Torp. "Working with the Louisville Downtown Partnership to create the Bourbon District was especially meaningful for us because our roots are here, so we are dedicated to keeping the history of our community alive. With every piece of history we uncovered and historical marker we designed, our passion for the project and for sharing Louisville's bourbon story grew."