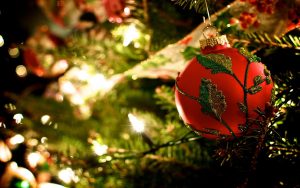 Friends, Christmas is now just five days away. If you have all of your shopping wrapped up, congratulations. Also, I'm not sure we can really be friends. Actually, I'm a little bit ahead of the game this year for once, so I'm here to help solve your last-minute gift-giving needs. But don't wait! The sooner you get this done, the sooner you can settle in with a bourbon by the fire.
Bourbon with a twist
I know what you're thinking. "Oh, a bottle of bourbon: How original!" The trick to making your present memorable is in the packaging. Here are a few ideas.
The Baker's Dozen: Pair Baker's, the overlooked gem of the Jim Beam Small Batch Collection (107 proof, $38-$45), with 12 gift certificates for massages, and you have a present that will warm the recipient all year long.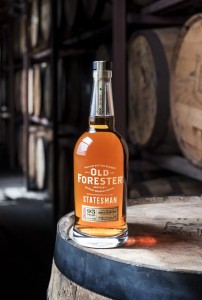 Fit for a Kingsman: For the movie buff on your list, wrap up a bottle of Old Forester Statesman (95 proof, $55) with the DVD of "Kingsman 2: The Golden Circle," the spy caper partially set in Louisville, Ky.
Diamonds Are a Girl's Best Friend: The sparkly, diamond-cut bottle of I.W. Harper 15-Year-Old (86 proof, $75) looks beautiful on the bar, and the juice inside is pretty good, too. You could slip a blingy bracelet around the neck for extra oomph, but honestly, most of my Bourbon Women friends and I would just as soon have the bourbon.
A Dozen Roses: A bottle each of Four Roses Yellow Label (80 proof, $22), Small Batch (90 proof, $34) and Single Barrel (100 proof, $45), or any combination of the three.
Turkey and Dressing: Wild Turkey Master's Keep Decades (104 proof, $150) and a bow tie.
Bourbon experiences
Very often, the best things aren't "things" — they are experiences that the recipient will treasure forever. Here are a few for which tickets are now on sale.
The Bourbon Classic, Feb. 28-March 3
The Bourbon Classic, a bourbon enthusiast-focused event produced by FSA Management Group and The Bourbon Review, brings its blend of bourbon-infused education and entertainment back to downtown Louisville from Feb. 28-March 3, 2018. Highlights include a Cocktail and Culinary Challenge featuring top local bartenders and chefs; a session with master distillers; and breakout educational classes. Buy tickets here.
New Orleans Bourbon Festival, March 8-11
How do you fit 100 bottles of bourbon into one Christmas stocking? With tickets to the second annual New Orleans Bourbon Festival. There will be two Grand Tastings; two days' worth of educational sessions (including some led by yours truly, The Bourbon Babe), Bourbon Awards judged by festival participants, and more. Plus: New Orleans! And if you use the code HOLIDAY, you'll receive a special discount. Order your tickets here.
Mint Julep Tours 
Since 2008, Mint Julep Tours has been taking people all over Kentucky, to the stops along the Kentucky Bourbon Trail, to horse farms, to historic landmarks and more. While they offer several regularly scheduled public tours, they are most known for their wonderful customized tours and behind-the-scenes access. They will help you create a perfect tour experience for a birthday, anniversary, vacation, or other occasion. For now, though, click here to purchase a personalized gift certificate.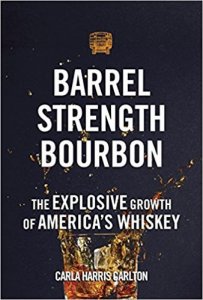 "Barrel Strength Bourbon"
Speaking of packaging, my book, "Barrel Strength Bourbon: The Explosive Growth of America's Whiskey" ($24.95) makes a great companion gift with any bottle of bourbon. It's packed with information and spiked with wit. But don't take my word for it. Maggie Kimberl of Alcohol Professor says, "The conversational tone keeps the narrative interesting, like you're seated at the bar with Carlton sharing drinks and geeking out about bourbon culture." And Brett Atlas of Bourbon and Banter calls it "the best bourbon book of the year." It's available at all fine book stores and at amazon.com.